The latest news at Bligh Tanner
Bligh Tanner is pleased to announce the welcoming of new team members Mehmet Altun, Stacey Klein and Leroy Yeow – these talented individuals have joined us in a range of roles across the business and we are looking forward to watching them grow with Bligh Tanner over the coming years. We've introduced them in a recently released article, where we asked a couple of questions relating to their role, personal accomplishments and any tips for emerging engineers and Façade specialists.
You'll be recognising many of these new faces on Instagram towards the end of this month.
Bligh Tanner Team Activities
B2GC
Would you believe that 28% of our team cycle to work?
We thought, what better way to keep active and satisfy the athletic inclination of our team than to book a group event for the B2GC Cycle Challenge? Noting the enviable cycling jerseys on previous participants, we realised we had some work to do! So with help from 'Scody' we launched an in house competition to design some Bligh Tanner Cycling Jerseys…
There were some clear standouts in the competition…

If you're heading to the event, keep an eye out for the winning jersey below!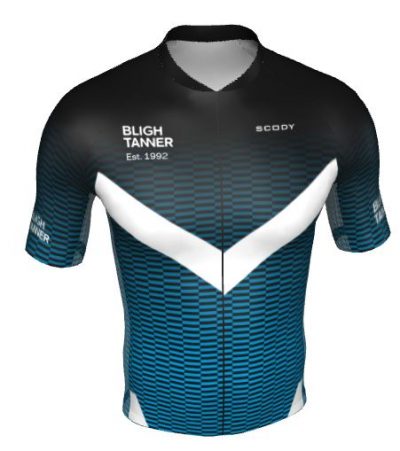 We're looking forward to participating and raising money for 'Stronger for Longer', a charity that is funding research that gives choices to men diagnosed with prostate cancer so they can live stronger, for longer.
Go Karting
The team spent Saturday morning Go Karting at Kingston Park Raceway, competing against each other and a few clients. Over the course of around 7 laps we saw a wheel fall off, more than one competitor go cross country, a few tricky manoeuvres!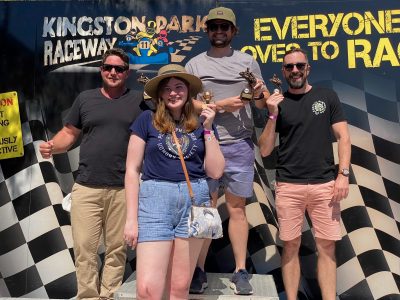 (Pictured from left to right: Steve Williams in Second Place, Amelia Nufer as winner of the Mr Magoo Award, Ashley Flower in First Place and Sean Hinton in Third Place)
Leaving with some good stories, perhaps a few bruises and some new trophies for the pool room, we happily called the day a success.