Small Creek is Taking Shape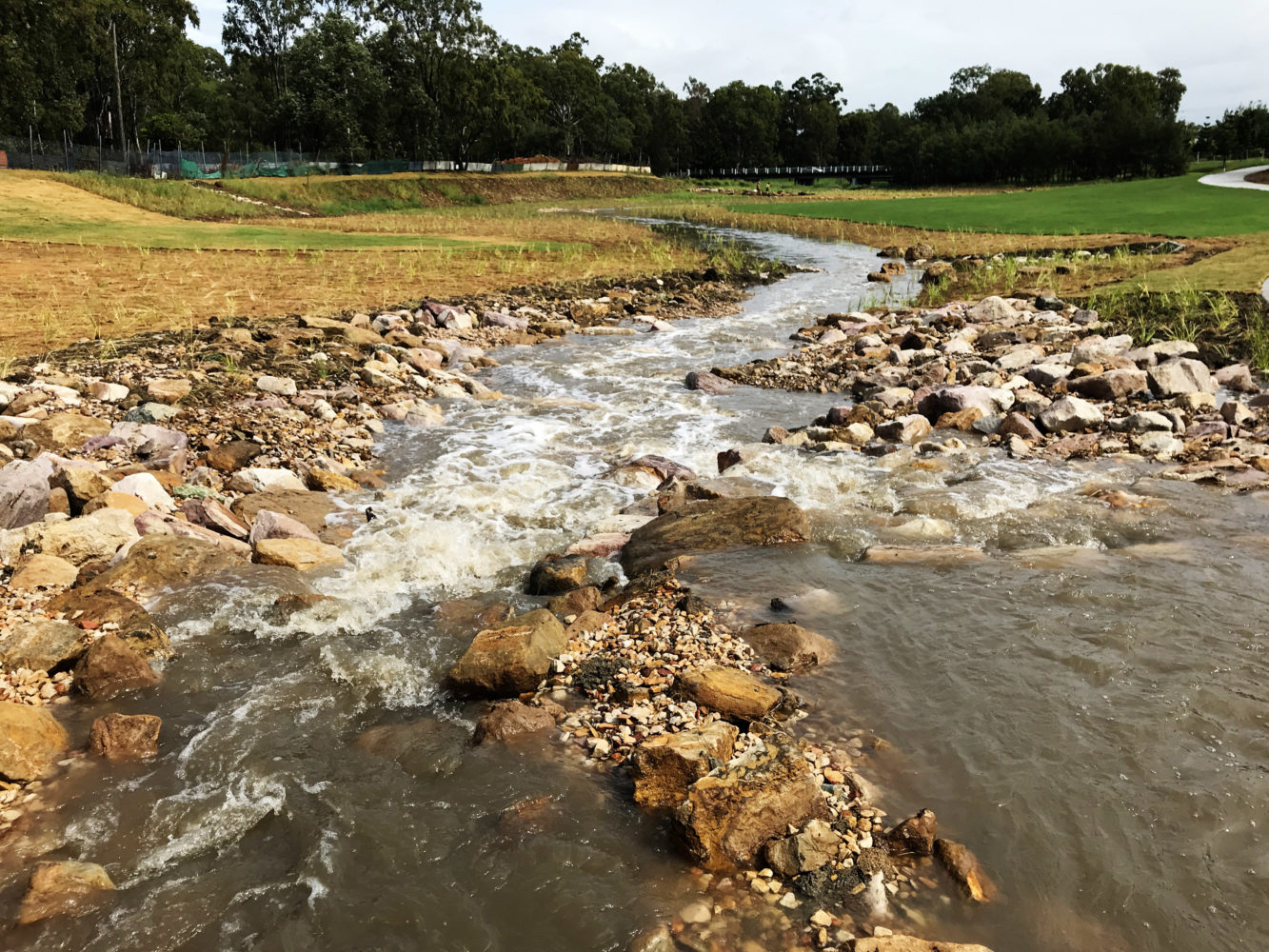 The first flows have now made their way down the new meandering channel as part of the re-naturalisation of Small Creek in Ipswich, designed by Bligh Tanner and Landscapology.
The project recently received a Commendation in the Queensland Minister's Awards for Urban Design, and was recognised as a small but powerful project has the potential to re-imagine storm water infrastructure across the state.
The jury recognised that these urban riparian zones will play an important role in providing much needed environmental and social amenity for our growing suburbs, towns and cities. Projects of this kind offer places for communities to reconnect with natural systems that improve both the mental and physical health of residents whilst mitigating the heat island effect common in many urban environments. Critically the project demonstrates alignment between the city-wide green infrastructure policy and community-led rehabilitation initiatives.
The jury noted the commitment to best practice community engagement including co-design workshops with school students, traditional owners, local community representative, divisional councillors and council staff. With stage 1 due to be complete in May 2018, the jury commends the collective vision of the client, stakeholder and consultant team and encourages Ipswich City Council to fund and deliver future stages as part of their capital delivery program.