Bligh Tanner is a TfNSW AEO authority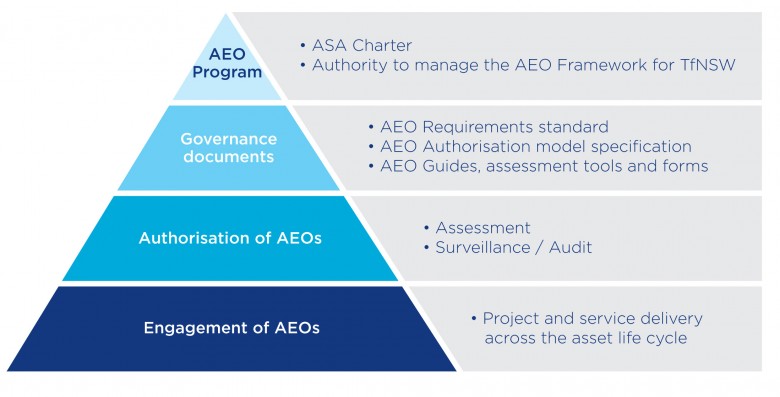 TfNSW's Authorised Engineering Organisations (AEOs) program is intended to improve the ability of the public and private sector to collaboratively deliver and maintain NSW rail network assets faster, cheaper, better and safely. The diagram above sets out the document and processes that make up the AEO Framework (image Credit: TfNSW). To find out more about the program, please click here.
We are pleased to announce that Bligh Tanner has undertaken the application process and has been approved as an official AEO Authority for TfNSW. Please click here to review the list of services deliverable by Bligh Tanner or find our TfNSW profile here.