Mt Maria College, Mitchelton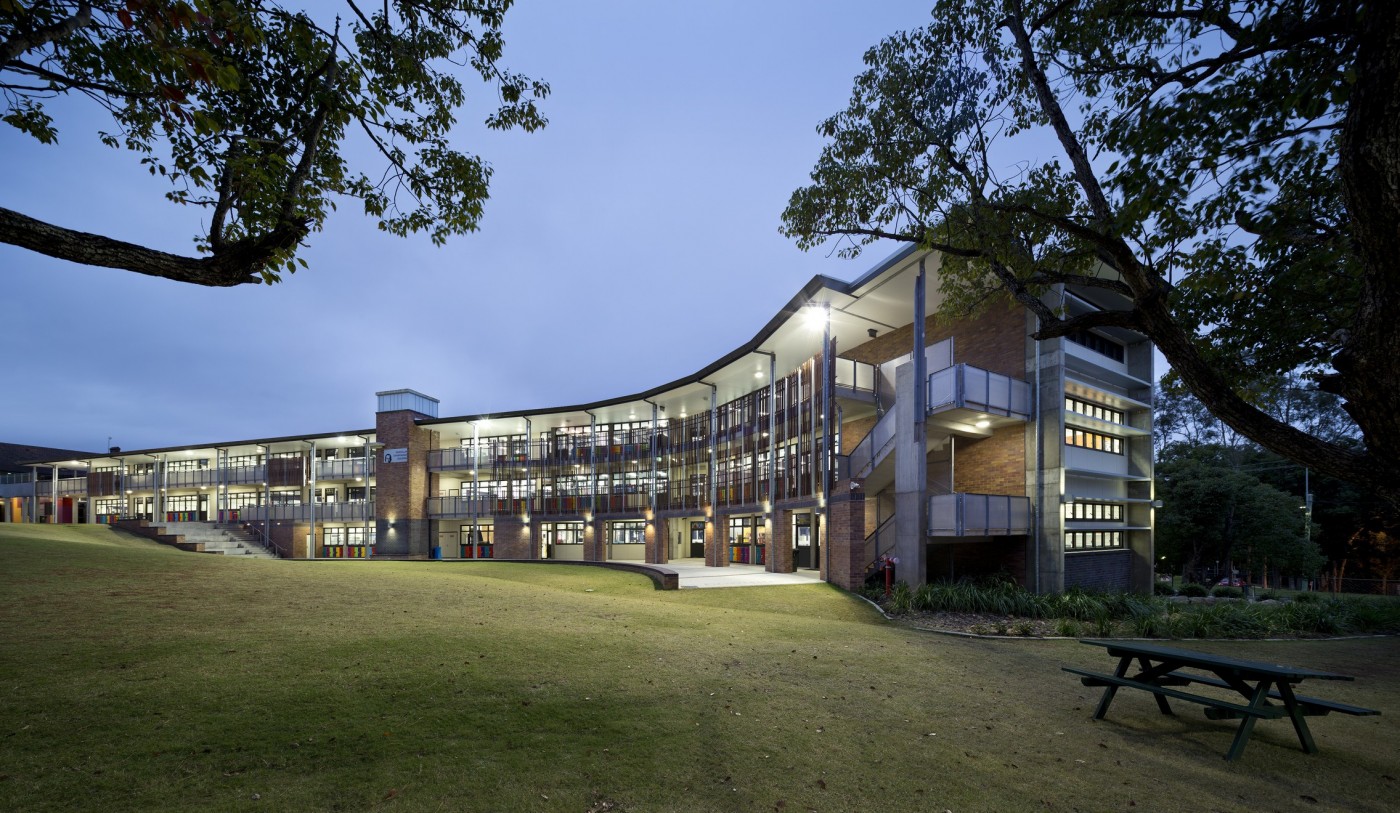 The new Practical Wisdom building at Mt Maria College, Mitchelton marks the completion of stage 1 of the master plan re-development of the site which will combine two school campuses in one location and provide additional year 7 accommodation.
The building comprises a mixture of 2 and 3 storey structure maximising the natural ground levels and slope across the site. A blend of exposed concrete slab soffits, brickwork piers, galvanised steel columns and the warm tones of hardwood screen battens create an ordered, crisp and contemporary facade. All of this sits confidently beside the Hennessey and Hennessey heritage listed former home.