Masterplan released for new 90km walking track along Great Ocean Road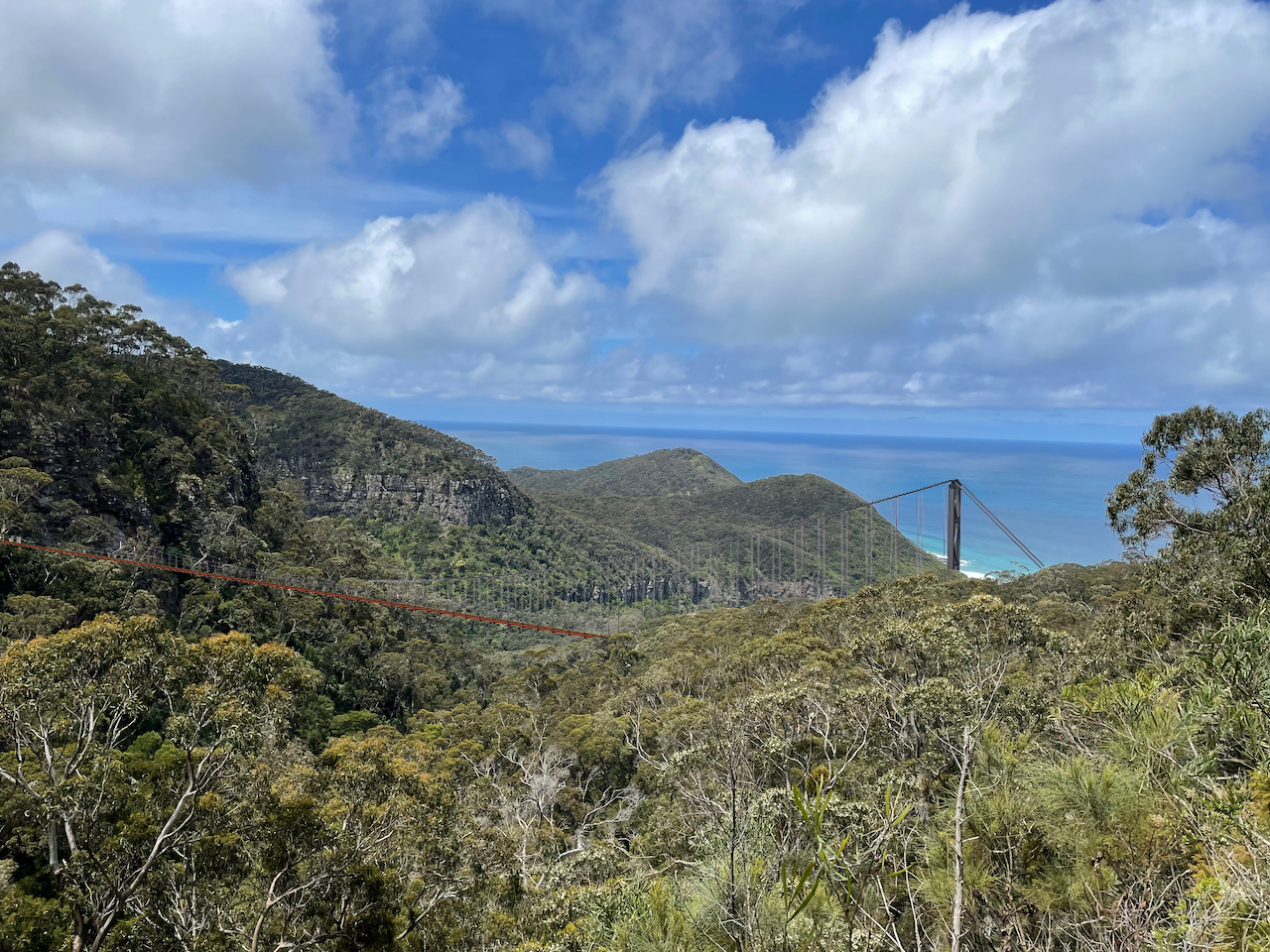 The master plan has been released for a world-class 90km Great Ocean Road Coastal Trail (Fairhaven to Skenes Creek), located on Gadubanud Country, Eastern Maar Nation.
Great Ocean Road Coastal Trail possesses some of the most spectacular natural environment in Australia, from rugged coastlines to dense rainforests and freshwater rivers. The new trail, designed by leading trail designers, World Trail, will offer a variety of walking experiences to cater for a broad range of visitors. Three significant suspension bridges designed by Bligh Tanner, some of which are up to 150m in length and 70m above the valley floor, will offer spectacular views and allow walkers to 'tread lightly' and safely, leaving minimal impact as they connect with the landscape.
The release of the masterplan is a significant project milestone which includes the finalisation of a 'ground-truthed' trail alignment and the location and design principles for key visitor infrastructure such as trailheads, campsites and river crossings.
Proudly designed by World Trail, Biosis, Bligh Tanner, Golder Associates, Tract Consultants and Zinc Cost Management, this significant project will foster greater connection between visitors, Country, and the local communities and businesses along the Great Ocean Road coastline, all year round.
The trail design process has sought to showcase the rich cultural heritage and history of the Otway Region, its spectacular rainforest and heathlands and wild coastlines. An extensive community engagement process has been central to determining the final trail alignment. Linking Fairhaven on the Surf Coast to Skenes Creek, the proposed trails will incorporate a mix of existing walking trails and connections through townships such as Lorne and Wye River.
Bligh Tanner's contribution to the master plan included undertaking site investigations and providing engineering advice on infrastructure requirements for off-grid campsites, trailheads, suspension bridges and river crossings. Bligh Tanner brings extensive experience in ecologically-sensitive and 'off-grid' design, particularly with respect to decentralised water and wastewater supply options, waterway science and design and adoption of low-impact civil engineering infrastructure. Consideration of pragmatic and low-impact construction methodologies has been critical to the feasibility of constructing the trail in remote and sensitive environments.
Our use of visualisation software has enabled the proposed suspension bridges to be realised from an early stage. Intended to position the Great Ocean Road Coastal trail amongst the world's iconic nature-based tourism experiences, determining the feasibility of the suspension bridges has been fundamental to the trail master planning process. Bligh Tanner's visualisations have facilitated engagement with community and project stakeholders and enabled testing of their visual impacts.
The Victorian Government has committed $25.5 million to deliver the first stage of this iconic trail from Fairhaven to Grey River, with the Federal Government contributing $350,000 for planning through the Geelong City Deal.
Project team:
Department of Environment, Land, Water and Planning
World Trail
Tract Consultants
Biosis Pty Ltd
Bligh Tanner
Golder
Zinc Cost Management
Project Partners:
Great Ocean Road Coast and Parks Authority
Parks Victoria
Eastern Maar Aboriginal Corporation