Logan City Council's latest projects preen: 'It's so easy being green'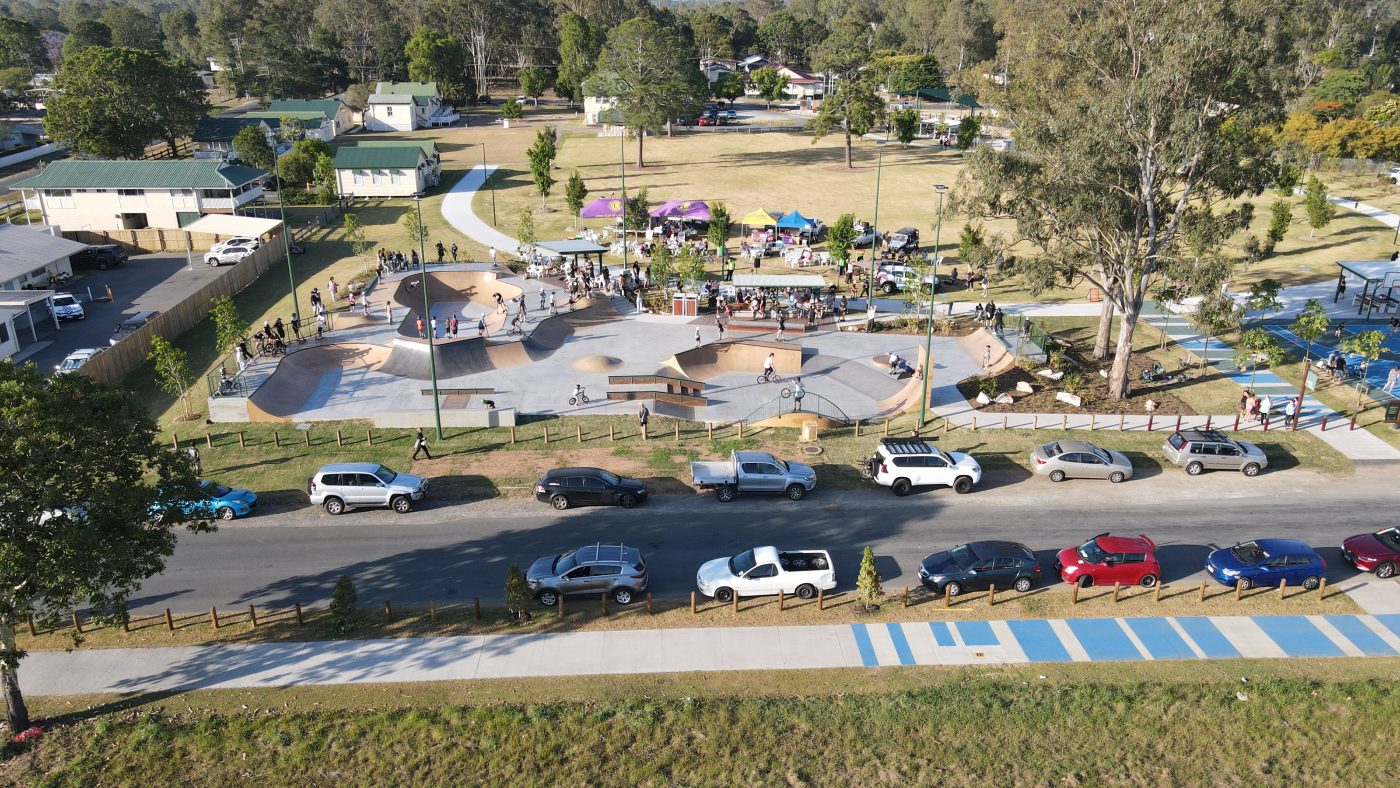 Two of Logan City Council's latest projects, Logan Village Green Revitalisation with Logan Village to Yarrabilba Rail Trail were jointly awarded the 2023 Minister's Award for Urban Design: Movement and Place.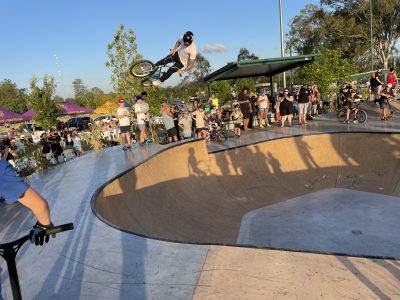 The Logan Village Green Revitalisation and the Logan Village to Yarrabilba Rail Trail reinvent an underutilised tract of open space and a decommissioned rail spur to link two different yet independent neighbourhoods. Ella du Plessis, Place Making and Urban Design Program Leader from Logan City Council noted that the revitalisation of the Logan Village Green was a key outcome from the 2018 Logan Village Forum and represented a key priority for the community.
"Prior to the upgrades the Green lacked amenity, order, enclosure and adequate drainage and was an underutilised community asset. With the input from engineering and landscape design experts Logan City Council has created an upgraded event space with a tree lined path connecting a new skate park, basketball court to the much-loved playground and heritage precinct," she said.
This project addressed long-standing drainage issues and delivers an attractive multi-functional civic space that can be used by the community all year-round.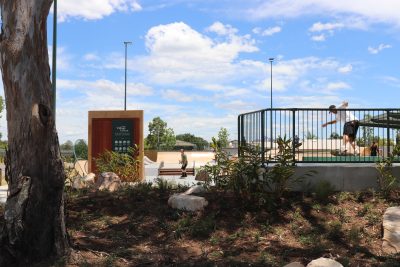 "We were passionate about creating environmental, economic, and social benefits and promoting an active and healthy lifestyle for the community and its visitors,"
said Dave Howieson a Principal Civil Designer at Bligh Tanner, and its Project Manager for the delivery of Logan Village Green Revitalisation. These project results are the outcome of a team of specialists and stakeholders who worked closely together to best manifest the narrative and purpose of these projects.
When asked about her experience of working with Bligh Tanner, Ella noted:
"Bligh Tanner provides professional advice to Council through all stages of our projects and brings targeted problem solving to each project that they work on. It is refreshing to work with an engineering firm that brings creative and customised solutions to Place Making and urban renewal projects in a local government context."
Our team is proud of the collaborative role we play in creating a legacy of engaging public places.
Project: Logan Village Green Revitalisation with Logan Village to Yarrabilba Rail Trail
Location: Logan Village and Yarrabilba
Team: Logan City Council, TLCC, Bligh Tanner, Fleetwood Urban, Convic and Dot Dash with Logan City Council, Epoca, Burchills and DotDash
Image Credit: Alexis Turner, Paul Creighton, Mark Honeysett