Five engineers building a resilient future this World Engineering Day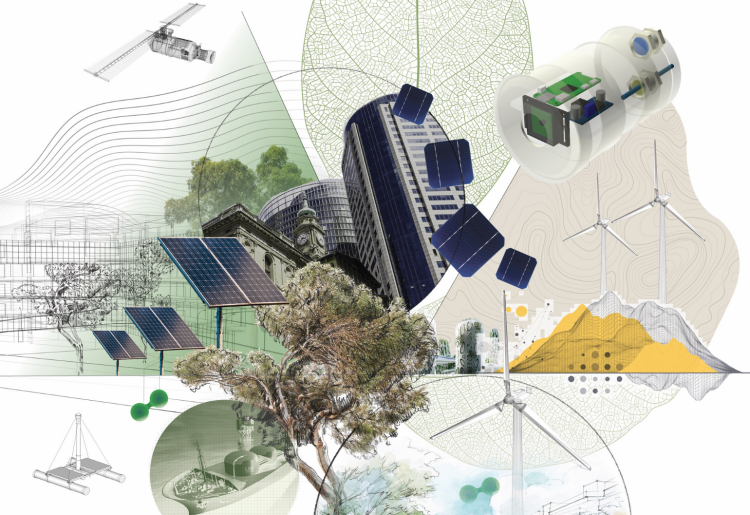 Engineers Australia's Create Presents: Five engineers building a resilient future this World Engineering Day
This year's World Engineering Day for Sustainable Development is 4 March and, to celebrate, create is shining a spotlight on engineers who lead with innovation, transformation, collaboration and passion.
In the Australian engineering profession, you don't need to look far to find examples of excellence and innovation in sustainable practices, processes, products and outcomes.
To address climate change, one of the greatest challenges of our time, engineers must be at the centre of every solution. Across sectors, including construction, renewable energy, urban design, ocean management, conservation and more, engineers are responding to the call.
This vital role is celebrated annually on 4 March as World Engineering Day for Sustainable Development. The theme for this year is "Engineering innovation for a more resilient future".
"It provides an opportunity for us to reflect on the critical role that engineers play in shaping our world for current and future generations," said Engineers Australia Chief Engineer Jane MacMaster. "In Australia, engineering has been instrumental in shaping our cities, infrastructure, and industries and has helped us to overcome some of the challenges and pursue some of the opportunities that come with living in a vast and diverse country.
"From building the iconic Sydney Harbour Bridge to developing cutting-edge technologies for renewable energy, engineers have played a critical role in shaping the nation. Australian engineers have brought new technologies to the world, from Wi-Fi and bionic ears to software and aerospace systems."
MacMaster said the complex and interconnected sustainability challenges facing the world will require engineering solutions at an unprecedented pace and scale.
"To ensure that engineering continues to play a crucial role in shaping a more circular and sustainable economy and a more equitable world for all, it's important that we support the engineering community," she said.
"This includes investing in engineering education and research, promoting diversity and inclusion in the profession, and encouraging the next generation of engineers to pursue their passions and make a positive impact on the world."
For this year's World Engineering Day for Sustainable Development, create profiled five engineers using their knowledge and experience to protect and improve the world we live in.
Adding value to buildings
Paul Easingwood
Director, Structures and Façades, Bligh Tanner
When Paul Easingwood CPEng FIEAust is brought on to a structural or façade-related project, it's often at a time that the building is reaching the end of its design life.
A less inspired engineer might suggest a lick of paint, a new façade to hide the blemishes, or a basic renovation of the interior spaces.
Easingwood prefers a more thoughtful, holistic and sustainable approach. Read the full article here.