Delivering Differently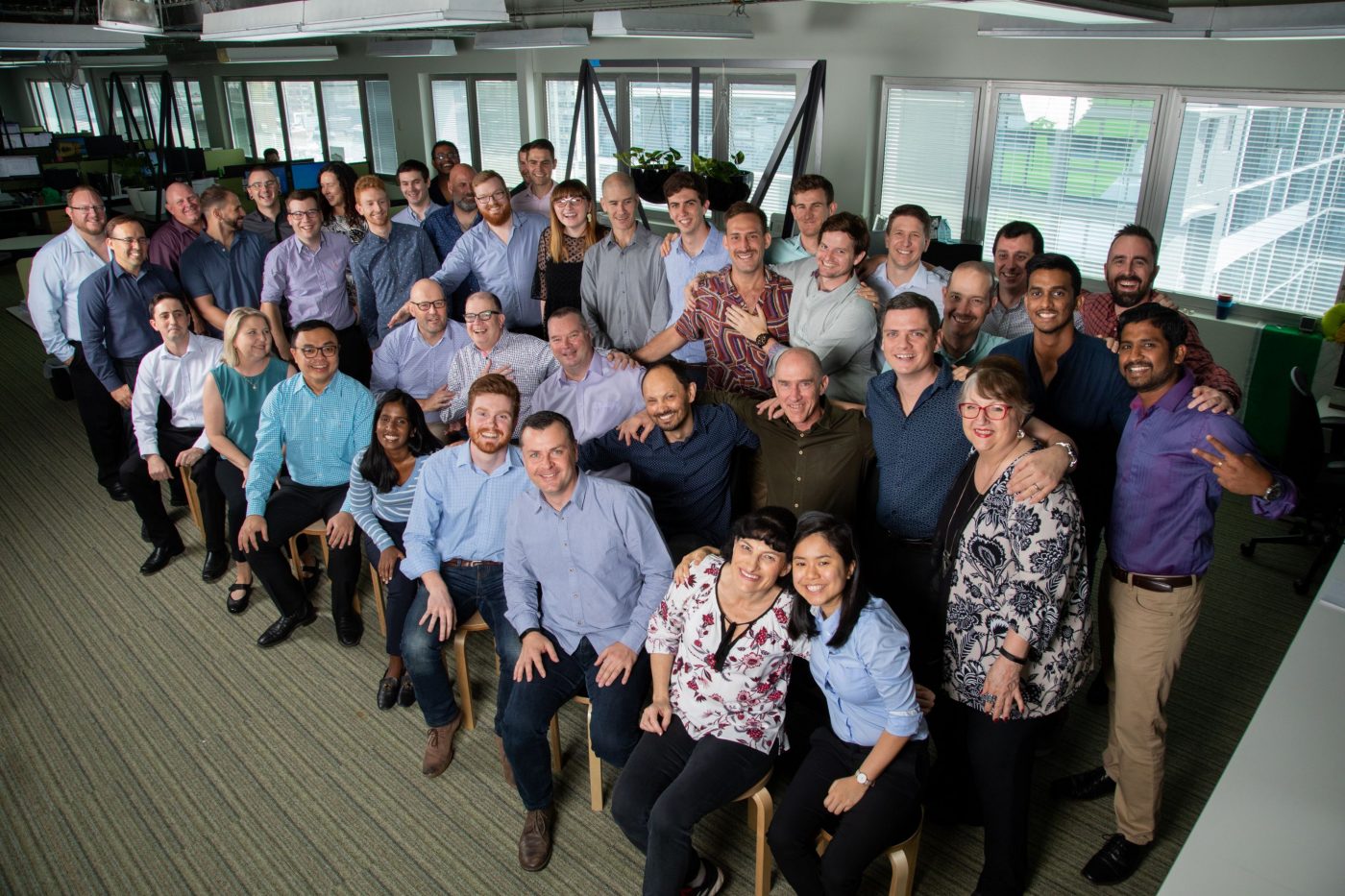 As the COVID-19 situation continues to evolve, we are committed to supporting our people, our clients and our wider community.
We are all facing these unprecedented circumstances, but together we can rise to these new challenges and help each other.
First and foremost, our focus is on the health and wellbeing of our people, our clients and our communities. We are committed to making informed, balanced and respectful decisions based on the expert medical advice of the Australian authorities and sharing our insights and information to help.
Our response measures are aligned with the advice provided by Australian Government Department of Health, State Health Authorities and Department of Foreign Affairs and Trade (DFAT). We are actively evaluating our response and our recommendations for businesses based on the reality of their effectiveness and being guided by the medical expertise.
Our business continuity principles aim to ensure:
+ The safety of our people and visitors
+ Continued provision of key client services and operations.
Guiding principles for keeping our people healthy
Bligh Tanner has initiated several adjustments, as guided by the Australian health authorities, to help ensure the wellbeing of our people, clients and our community.
Working from home or from the office
Agility is part of our day to day working culture. Our staff are empowered with the freedom of choice of where and how to work.  We are already enabled to have our business work remotely if required.
As of March 26th all staff are now working remotely.  Through industry best practice we've made significant investments in technologies to ensure agile working is effective, efficient and resilient. We have built a framework to maintain our strong company values, our human connections and to continue project delivery excellence.
Measures to prevent and manage the spread of the Coronavirus
+ To date we have implemented strategies to protect the health, safety and wellbeing of our people, clients and communities.
+ Our controls are aligned with the advice provide by Australian Government Department of Health, State Health Authorities, Department of Foreign Affairs and Trade (DFAT)
+ We're taking a precautionary approach that is reasonable, informed and balanced, and maintains fairness and respect. We are continually monitoring this to determine if additional controls are required.
Our measures include but are not limited to:
Self-quarantine
All staff who arrive in Australia from overseas are required to self-isolate for 14 days.
Interstate travelers are to fully comply with state self-isolation requirements.
If we are not working from home already, our people are required to work from home for 14 days and seek medical clearance before they return to the office if they:
+ had contact with someone who has or is suspected of having COVID-19
+ have symptoms of COVID-19 (cough, high temperature, shortness of breath)
+ been living in a household with a confirmed case. You are to self-quarantine for 14 days.
+ Our people are to not come into the office if they have any flu-like symptoms or are feeling unwell.
Meetings and events
All meetings and events have been moved online through Zoom or Microsoft Teams, Facetime or Skype.
Travel
+ All domestic travel has been suspended.
+ All international travel has been suspended.
Visiting Bligh Tanner offices
It is preferred that all meetings that can be conducted via phone or video conference are taken online. Should it be critical, we have in place an appointment-based system, whereby all visitors are expected to fully comply with state self-isolation requirements before visiting our offices.
Our people have been advised if they have meetings planned with clients and visitors who will be impacted by the process, to make alternative arrangements to avoid people coming to our offices and being asked to leave.
Site Work + Safety
We will continue to practice the safe working measures as noted above and will ensure a Safe Work Methods Statement (SWMS) is completed for each individual site, adapted to fulfil requirements for COVID-19.
We also note that where our staff are working on sites, they will comply with all client site specific protocols, coupled with our own site requirements noted below.
We have the ability to complete and conduct business via video conferencing should this be more suitable for you and your team. If this is an option, please advise our teams accordingly prior to site attendance.
At a minimum all staff are to attend site with all personal equipment including PPE to minimize exposure.
Staff are expected to comply with the regulations from the government in social distancing.
In addition to the above we believe it is the client's responsibility to notify Bligh Tanner of all risks that may be present at the location of site inspection including
+ Number of people currently working in the vicinity of the site or building
+ Previous or recent cases of Coronavirus at the site
+ People who have been required to be isolated because they have been in contact with someone who has been diagnosed with Coronavirus.
To get in touch with Bligh Tanner we're contactable via our usual details as listed on our website
We're all in this together