Carrara Sports Centre practical completion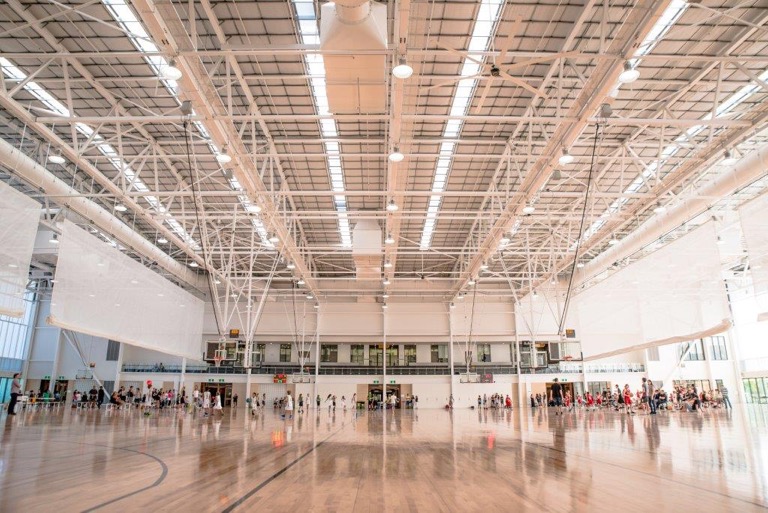 Carrara Sports Centre 'complete' – in good time for the 2018 games!
At the start of April, the Carrara Sports and Leisure Centre (CSLC) achieved an official status of 'practical completion' and welcomed over 180 journalists from across the Commonwealth to tour the venue as part of a 2018 Commonwealth Games World Press Briefing, showing off its scale, as well as its details. As the Structural Engineers for the $110M project, a team of six Bligh Tanner staff have worked closely with the design team led by BVN architects and the Main Contractor Hansen Yuncken to ensure the delivery of complex engineering for the world-class facility.
The building has been designed to meet Commonwealth Games Federation and International Sports Federation standards, as well as address the long-term legacy requirements of the City of Gold Coast (CoGC) community.
Don Hewitt, Director Major Projects & Property representing our client, The Queensland Government, noted "Bligh Tanner's structural design processes ensured cost and operational requirements were achieved … Bligh Tanner worked diligently through the early design process with DSD, the project Architect and project Quantity Surveyor investigating numerous structural options to ensure value for money outcomes were achieved for both the State, the Council and the Suns."