'Carbon Neutral' National Throws Centre of Excellence under construction at QAS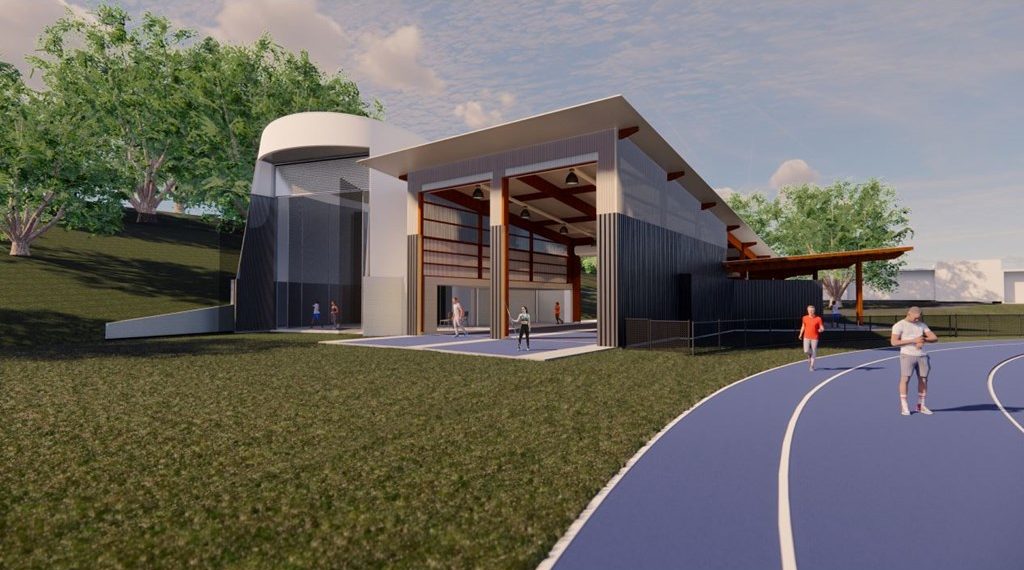 Bligh Tanner is excited to see the commencement of construction for the new National Throws Centre of Excellence at Queensland Academy of Sport, Nathan. We are proud to be working closely with Stadiums Queensland, Phillips Smith Conwell, Hutchinson Builders and XLAM to deliver this project. The $2.7M high performance facility will provide indoor throwing facilities for javelin, discus, and shotput, offering the best high-performance hub for Australia's current and future elite athletes.
Bligh Tanner is committed to delivering this carbon neutral building.
Our team has engineered an efficient structural design using sustainably sourced engineered timber as a primary structural material and specification for low carbon concrete throughout the project.
Timber is a naturally grown renewable building material which stores carbon and requires minimal energy in its production. The timber for this project is also sourced locally from XLAM Australia's production facility in Maryborough to minimise carbon emissions in the delivery of materials during construction.
"It is always satisfying to deliver an architectural focused building with expressed structural timber. A particularly rewarding aspect of this project is aligning with a Client and project team who are committed to sustainable outcomes and delivering carbon neutral buildings."
This project is due for completion by the end of 2022, delivering the next instalment in Queensland's transformation surrounding the 2032 Olympics.
Image Credit: Phillips Smith Conwell