The Bush Owner Builder Project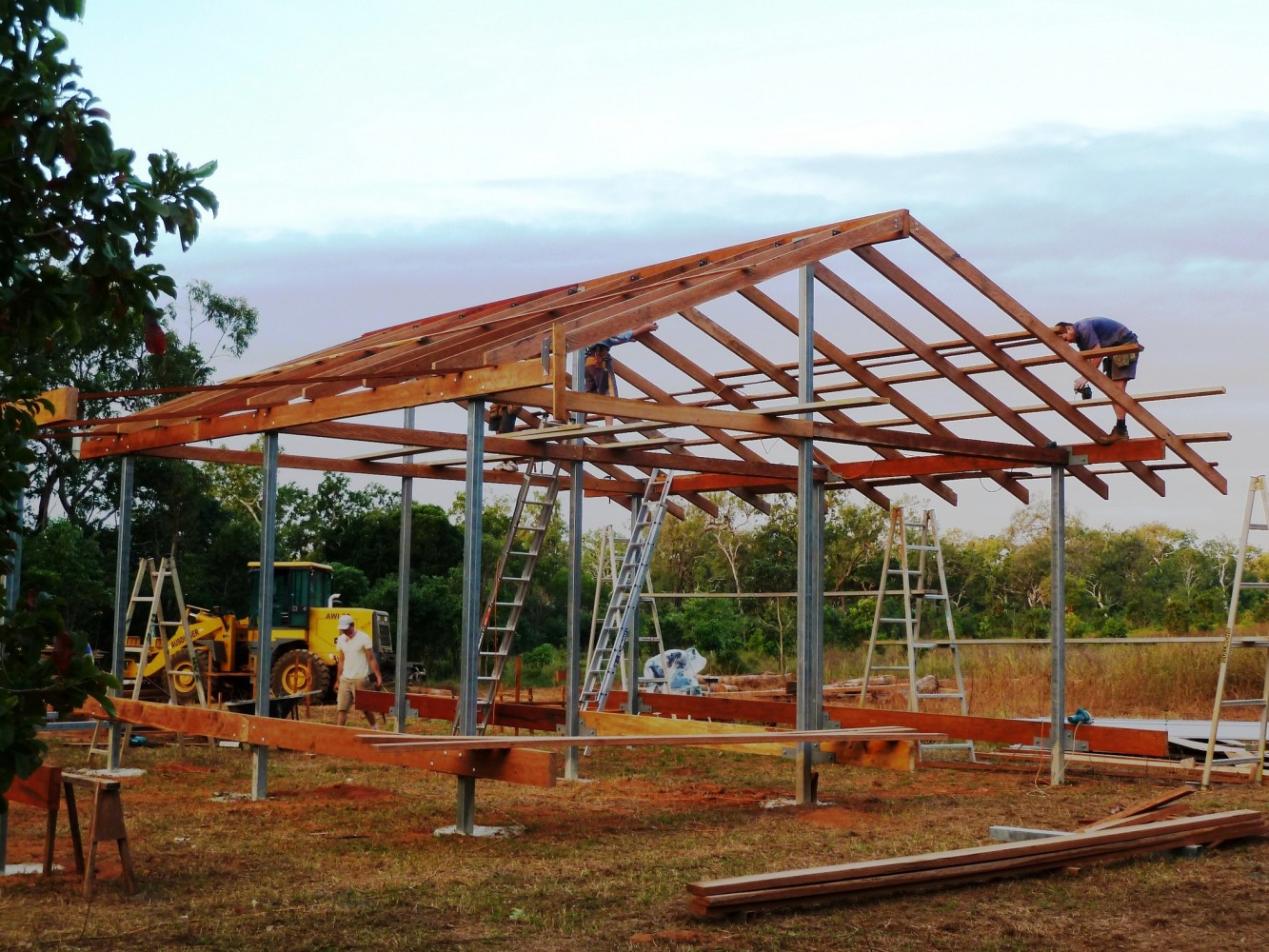 Bligh Tanner has recently been involved in community work in the Cape York Peninsula, working with Balkanu, an Aboriginal corporation which focuses on economic development for Cape York indigenous people. Following initial involvement with designing shelters for the Mossman Gorge Gateway project, we were asked to provide structural engineering design for the Bush Owner Builder houses.
The Bush Owner Builder project (BOB) aims to support people in remote indigenous communities who wish to build their own houses on their homelands. The houses are to be built with the assistance of trained staff who would supervise and pass on necessary building skills to the future owners. The materials used in the construction of the houses were selected to reflect local climate, culture and availability.
The self-built houses are intended to create a sense of ownership and pride, instilling a greater sense of community and promoting natural leadership motivated by a desire to reconnect with the land. This project will help to solve an overcrowded accommodation problem as well as creating assets for future generations of indigenous people. The skills learned from the construction of the houses can be reused and passed on.
The project design phase involved a collaboration between a young Architect in Melbourne, Balkanu, a retired builder who was assisting with the milling of local timber and Bligh Tanner. The houses were designed incorporating a large canopy roof with living platform and a lock up room beneath. Being very open and lightweight, bracing of the structures proved a challenge especially with cyclonic conditions. The structures were design to be durable, relatively easy to build and with flexibility for extension.
Balkanu has made an offer for Bligh Tanner staff to visit construction sites and to assist with the construction process as a way of gaining practical experience and to develop the relationship with communities on the Cape.