Box Kite Takes Flight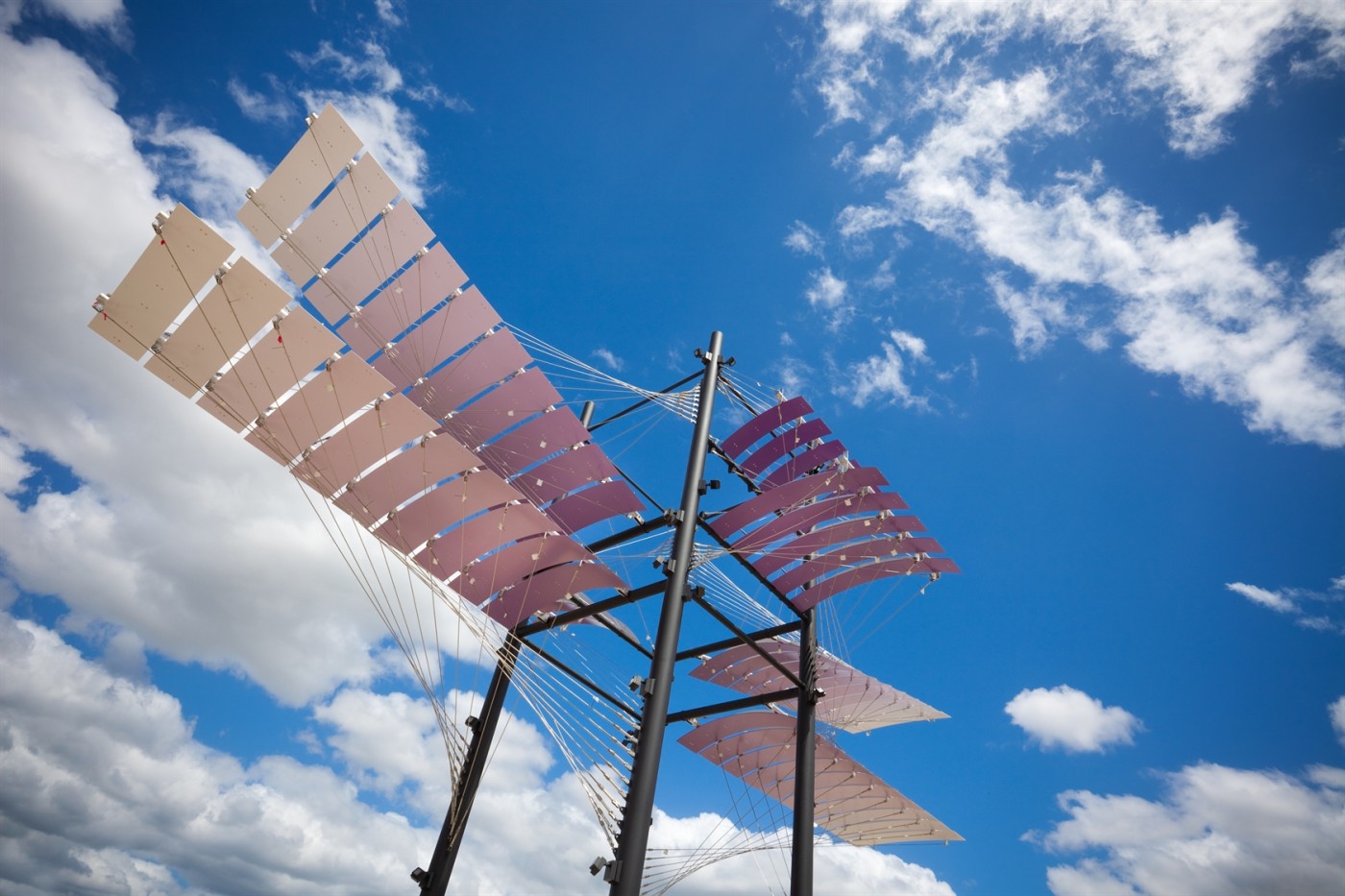 Continuing Bligh Tanner's longstanding relationship with Artists Milne and Stonehouse in producing a number of impressive public artworks throughout New South Wales and Queensland, the Box Kite forms the centrepiece for Landcom's 1000 plot residential redevelopment of the former North Penrith Defence base in Sydney's outer western suburbs.
The Box Kite draws on the first biplane flight from the site by WE Hart in the early 1900's. The sculpture stands 12m tall and has an overall wingspan of 14m formed out of stainless steel tubular sections, curved aluminium plates and an array of tensioned stainless steel cables.
For more detailed information on the Box Kite, please contact Paul Easingwood on 3251 8555.