Construction on Small Creek Stage 1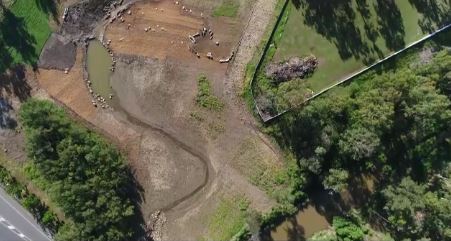 Construction on Small Creek Stage 1 is going Bonanza!
We have captured amazing drone footage shot by Nat Parker from AirBorn Insight.
The award-winning Small Creek naturalisation project is one of the most significant waterway restoration projects in Australia. 1.6 km of concrete lined channel will be converted into a healthy functioning waterway that delivers multiple benefits to the community.
The project, initiated by the Ipswich City Council, is designed by Bligh Tanner & Landscapology and currently being constructed by Australian Wetlands.